Privacy policy


Infotools and Harmoni
Updated Feb 22, 2023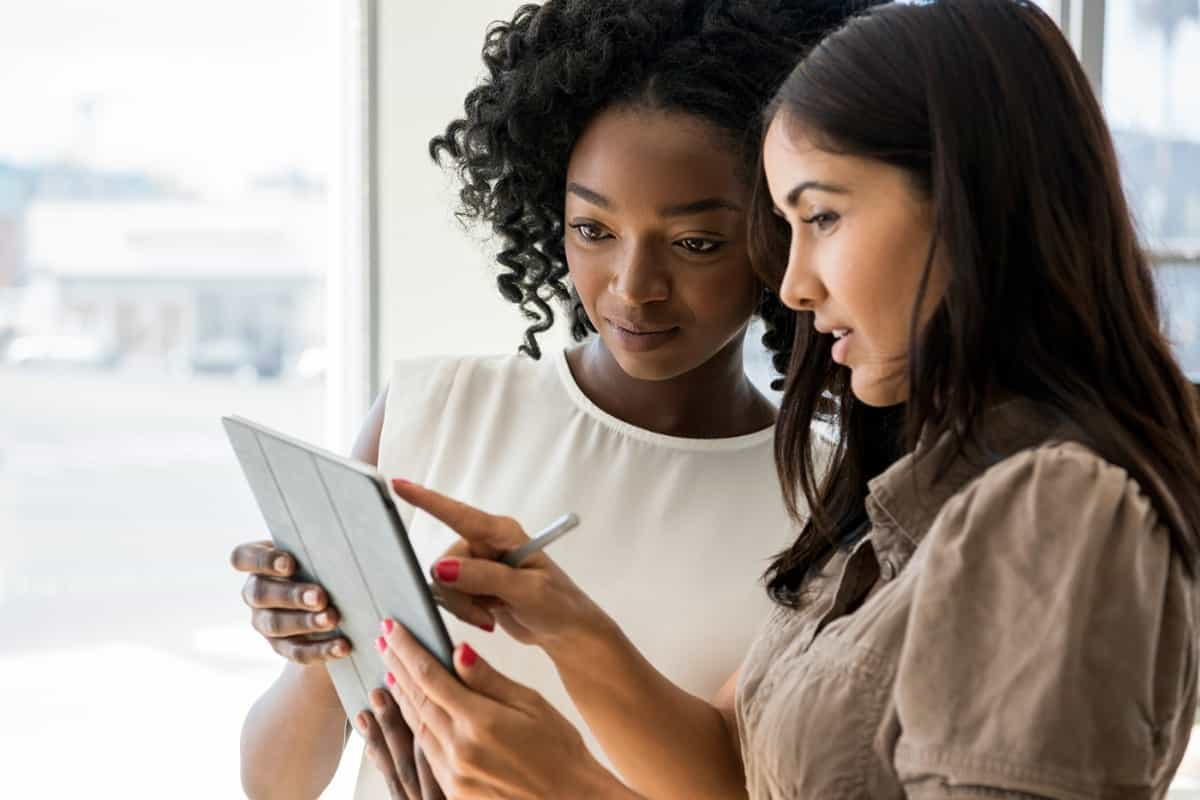 Doing the right thing
Information Tools Ltd (hereafter referred to as "Infotools") is committed to protecting and respecting your privacy and complying with applicable data protection legislation.
This Privacy Policy explains when and why we collect personal information, how we use it, the conditions under which we may disclose it to others, and how we keep it secure. This Privacy Policy applies to the use of our products and services and to our sales, marketing and customer contract fulfillment activities. It also applies to individuals seeking a job with Infotools.
This Privacy Policy covers the following:
Who we are
Types of personal data we collect and process
When we collect personal data
Special category personal data
Why we collect personal data
How we process personal data
How we use personal data
Our legal basis for collecting and processing personal data
How long we keep personal data
Your rights with respect to your personal data
Use of cookies and similar technologies
Do we share your personal data?
Use of sub-contractors for processing your data
Changes to this Privacy Policy
Your right to make a request or raise an objection about the handling of your personal data
Who we are
Infotools is a software and services provider for the market research industry, with particular expertise in processing, analyzing, visualizing and sharing market research data.
Our company's head office is located in Auckland, New Zealand. The registered address of our head office is 51 Hurstmere Road, Takapuna, Auckland 0622. We also have a presence in the United States and the United Kingdom.
Our Data Protection Officer can be contacted by email at privacy@infotools.com.
Types of personal data we collect and process
We collect and process two categories of personal data:
personal data that we collect and process for our own business purposes
personal data that our clients upload into our software or otherwise provide to us so we can provide services to the client (Client Data).
Where we collect personal data for our own business purposes, we are the data controller.
Where clients upload personal data into our software or otherwise provide personal data to us for the purposes of us providing services to the client, the client is the data controller and we are the data processor.
The personal data that we may collect and process for our own business purposes includes:
personal data such as your name, phone number, email address, job role, and country. In addition, we may collect and process your company's name and contact information.
information about you from publicly available sources so long as there is a legitimate interest in us doing so or you have expressly consented to that information being processed and shared.
responses you make to questions we ask you, and any feedback, comments and questions received from you in communication and activities such as meetings, phone calls, documents, and emails.
if you apply for or accept a job at Infotools, the data you provide during the application and acceptance process. This may include special categories of personal data, such as public unique identifiers or sensitive personal data.
Client Data primarily consists of market research data. Our clients determine what and how they collect, use, disclose and transfer Client Data. This means that our clients' collection and use of Client Data is governed by their privacy policy and practices, not ours.
When we collect personal data
We collect your personal data for our own business purposes when:
You are using our products or services.
You interact with us in person, through correspondence, by phone, by social media, or through our website.
Your personal data is shared with us by other legitimate sources, such as third-party data aggregators, recruitment agencies or websites, and marketing partners. Your data will be shared with us only if you have given your consent for that data to be shared with others.
We collect Client Data when our client uploads the Client Data into our software or otherwise provides it to us.
Special category personal data
In general, we do not directly collect or process special categories of personal data for our own business purposes. The only exception is when someone applies for or accepts a job with us. We will comply with our obligations in relation to any special categories of personal data we collect and process in these circumstances.
In our capacity as a data processor for our clients, our clients may provide Infotools with special categories of personal data which they originally collected in their capacity as a data controller. We will comply with all contractual obligations (placed on us by the data controller) that are relevant to this special type of personal data, and we will meet all our obligations as a processor.
Why we collect personal data
We collect and use personal data mainly to perform direct sales, direct marketing and customer service. We also collect data about suppliers, partners and persons seeking a job or working in our company.
We only use Client Data as authorized by our clients (e.g. in our agreements with our clients that govern the processing of Client Data).
How we process personal data
We process personal data in both electronic and paper form and we keep personal data secure using generally accepted security standards. Some personal data is processed outside of the European Union and by agreeing to this policy, you are expressly consenting to this.
We only process Client Data as authorized by our clients.
How we use personal data
When you agree to this Privacy Policy, you are agreeing that we may use your information that we collect for our own business purposes for the following purposes:
To provide you with any service that you have asked us to undertake.
To send you marketing communications that you have requested. These may include information about our products and services, featured content (blogs, e-books, whitepapers, etc), events, activities, and promotions of our partners' products and services. This communication is subscription-based and requires your consent.
To send you information about the products and services you have purchased from us.
To perform direct sales activities in cases where legitimate and mutual interest is established.
To provide you with content and venue details on a webinar or event you signed up for.
To reply to a 'Contact me', 'Book a demo', or other web form you have completed on our website (for example, to download a whitepaper).
To follow up on incoming requests (customer support, emails, chats, or phone calls).
To provide you with access and services related to trialing one of our products or services.
To provide access to our Customer Support and Customer Success teams.
To perform contractual obligations such as purchase confirmation, license details, invoices, reminders, and similar. The contract may be with Infotools directly or with an Infotools partner.
To provide services to and perform any contractual obligations for third parties who have collected personal data.
To notify you about any disruptions to our services (system messages).
To contact you to conduct surveys about your opinion on our products and services.
To comply with relevant laws and regulations.
To assess credit-worthiness and enforce our payment rights.
To process a job application.
For any other specific purpose which we notify you of at the time that your personal data is collected.
We only use Client Data as authorized by our clients.
Our legal basis for collecting and processing personal data
Based on consent
The collection and processing of personal data based on consent from an individual will be done by using "Consent Forms" that will document the consent given by the individual. Individual consents will be stored and documented in our systems.
In relation to contracts
We may collect, use and/or be provided with personal data to enable us to fulfill our obligations related to contracts and agreements with our customers, partners and suppliers.
Based on legitimate interest
We may collect and process personal data if we believe there is mutual legitimate interest and your fundamental freedoms and interests (including your privacy interests) do not take precedence over this interest. To establish the legal basis for data collection based on legitimate interest, we will make an assessment to determine whether there is in fact mutual legitimate interest between Infotools and you. This legal basis is primarily related to our sales and marketing purposes. We will inform you about your privacy rights and the purpose for collecting your personal data.
How long we keep personal data
We store personal data that we collect for our own business purposes for as long as we find it necessary to fulfill the purpose for which the personal data was collected, while also considering our need to answer your queries or resolve possible problems, to comply with legal requirements under applicable laws, to attend to any legal claims/complaints, and for safeguarding purposes.
This means that we may retain your personal data for a reasonable period of time after your last interaction with us. When the personal data that we have collected is no longer required, we will delete it in a secure manner. We may process data for statistical purposes, but in such cases, data will be anonymized.
We store Client Data for as long as our clients require or authorize us to retain it.
Your rights with respect to your personal data
You have the following rights with respect to your personal data:
The right to request a copy of the personal data that Infotools holds about you.
The right to request that Infotools correct your personal data if it is inaccurate or out of date.
The right to request that your personal data is deleted when any of the following apply:
- It is no longer necessary for Infotools to retain such data.
- You have withdrawn your consent to the processing of personal data and there is no other legal ground for us to continue to hold and process the same.
- You object to the processing and there are no other legitimate grounds for processing the data.
- The data processing is deemed to be unlawful.
The right to withdraw any consent to personal data processing at any time. For example, if you wish to withdraw your consent to receive marketing communications, please use the link included in our communications to manage your subscription preferences. Please note that you may still receive system messages and administrative communications from Infotools, such as order confirmations, system messages and notifications about your account activities.
The right to request that Infotools provide you with your personal data and, if possible, to pass on this information directly (in a portable format) to another data controller when the processing is based on consent or contract.
The right to request a restriction on further data processing, in case there is a dispute in relation to the accuracy or processing of your personal data.
The right to object to the processing of personal data, in case data processing has been based on legitimate interest and/or direct marketing.
If you want to exercise any of the above rights, email us at privacy@infotools.com. Your email should provide evidence of who you are and set out the details of your request.
Unless required otherwise under applicable law, if we receive any request or enquiry relating to Client Data, we will forward this request to our relevant client.
Use of cookies and similar technologies
We use functional, analytical and tracking cookies and similar technologies (e.g. web beacons, pixels, tags and device identifiers) to recognize you and/or your device(s) and collect information as you use our products and/or navigate the Infotools website.
The information we collect includes standard information such as:
Browser type and browser language
Operating system
Referring page
Path through site
ISP domain
Internet Protocol ("IP") address
Actions you take on our website (e.g. pages viewed and links clicked)
We use this information to:
Make our website and products work more efficiently
Provide business and marketing information to Infotools
Help us understand how people use our website and our products
Detect and prevent security threats and abuse
If used alone, cookies and similar technologies do not personally identify you. You can control cookies through your browser settings and other tools.
Do we share your personal data?
We do not share, sell, rent, or trade your information with any third parties without your consent, except as described below. In agreeing to this policy, you are expressly consenting to your data being shared in these circumstances.
Third-party service providers
We may share your information with various third-party service providers for the purpose of enabling them to provide services to you on our behalf, or assisting us with our provision of products or services to you. We will continue to act as the data controller and comply with all requirements associated with that duty.
Legal requirement
We will disclose your personal data if required by law or if we, as a company, reasonably believe that disclosure is necessary to protect our company's rights and/or to comply with a judicial proceeding, court order or legal process. However, we will do what we can to ensure that your privacy rights continue to be protected.
Where we disclose your personal data to a third party for the purposes outlined in this Privacy Policy, we will ensure that the third party in question is required to use that personal data in accordance with the terms of this Privacy Policy.
In the event that our business is sold or otherwise transferred to another party, we reserve the right, to the extent permitted by law, to transfer your personal (and non-personal) data to the relevant transferee.
Use of sub-contractors for processing your data
We may use sub-contractors to process your personal data on our behalf. We are responsible for making sure they commit to adhere to this Privacy Policy and/or applicable data protection legislation.
If the sub-contractor processes personal data outside the EU/EEA area, such processing must be in accordance with the EU Privacy Shield Framework, EU Standard Contractual Clauses for transfer to third countries, or another specifically stated lawful basis for the transfer of personal data to a third country.
Changes to this Privacy Policy
Infotools reserves the right to amend this Privacy Policy at any time. The current version will always be found on our website. We encourage you to check this Privacy Policy occasionally to ensure that you are happy with any changes.
If we make changes that significantly alter our privacy practices, we will notify you by email or post a notice on our website prior to the change taking effect.
Your right to make a request or raise an objection about the handling of your personal data
Where Infotools has collected your personal data directly and is the controller (or joint controller) of your data, please direct any requests or objections to privacy@infotools.com.
Where you have given your personal data to a third party and Infotools is acting as the data processor (e.g. where your personal data is Client Data), please direct your request or objection to the third party that collected the data and we will work with them to ensure we fulfill our obligations to them.
If you are dissatisfied with the response you receive from the relevant data controller and you come under the jurisdiction of a national data protection authority, you have the right to apply directly to the relevant national data protection authority for a decision.